Turkey Day is coming, and that means.. well… turkey! And except for the lucky bird pardoned by the President, Americans will consume nearly 50 million turkeys – that's 800 million pounds – on Thanksgiving Day (and the days that follow).
Personally, I love Thanksgiving. I love the gathering of friends and family with no expectation of gifts, just enjoying each other's company, and eating good food. True it can be a bit of work, but there's no law that says Thanksgiving can't just be a simple gathering, where even mom can sit down and eat a hot meal.
I went out and found a bunch of great recipes for a standard turkey that will have you drooling. Some of them are fancy, and some of them are simple, so no matter how you like to spend your Thanksgiving – surrounded by a lavish banquet, or in yoga pants with some classic comfort food – there's something here for everyone.
Here are 15 of the tastiest recipes out there for your bird. Click on the images to see the full recipe.
From the Pros
Of course every professional chef has a terrific Thanksgiving turkey recipe. Check out some of the best I've discovered.
Martha Stewart's Cranberry Glazed Turkey with Cranberry Cornbread Stuffing
The Pioneer Woman's Roasted Thanksgiving Turkey
Gordon Ramsay's Roast Turkey with Lemon, Garlic, and Parsley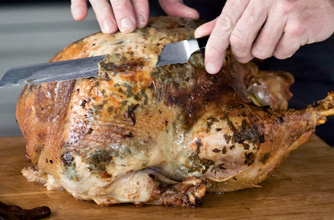 Jamie Oliver's Christmas Turkey with Onion and Sage Pork Stuffing
Alton Brown's Perfect Roast Turkey
Better Homes and Gardens' Bacon Wrapped Turkey
Best of the Blogs
You can always count on bloggers to come up with and share creative, delicious recipes for every occasion.
Spanish Turkey from Chatelaine
Pernil Style Turkey from Amanda's Cooking Adventures
Mayonnaise Roasted Turkey from She Wears Many Hats
Roasted Turkey with Herb Butter and Roasted Shallots from Cookin' Canuck
The Ultimate Smoked Turkey from Amazing Ribs
Memphis Fried Turkey
Turkey Breast Recipes.
You don't always need a whole bird or a feast for 30 people. If you're planning an intimate Thanksgiving, check out these turkey breast recipes for a smaller crowd.
Roasted Turkey Breast with Lemon and Oregano from Foodie Crush
Apple Cider Glazed Turkey Breast from The Noshery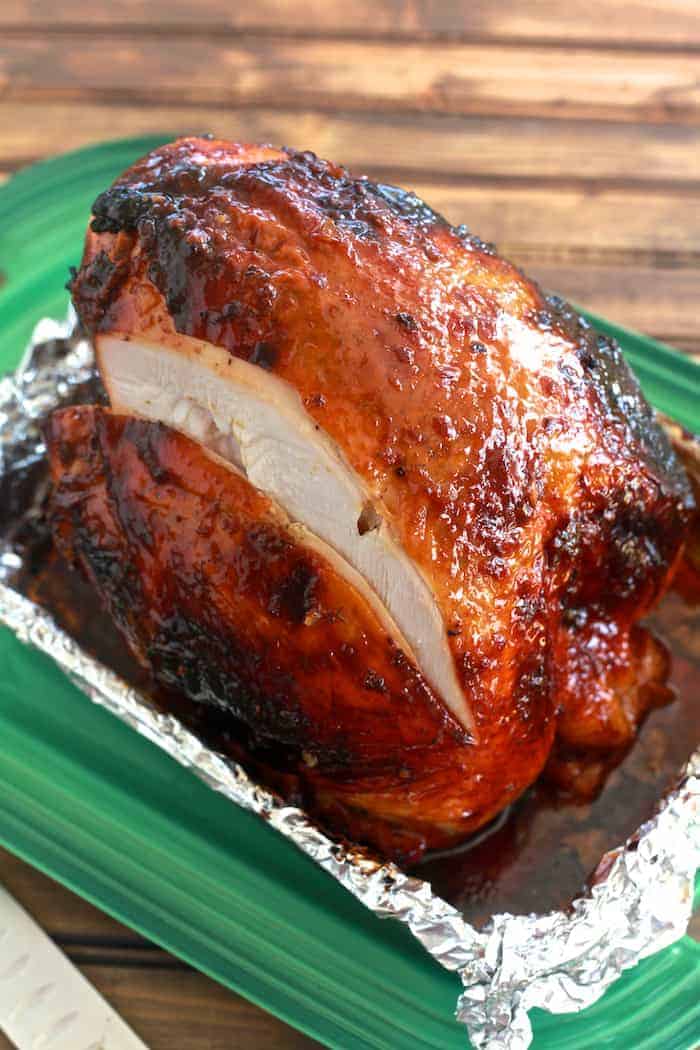 Orange-Honey Glazed Roasted Turkey Breasts from The Cozy Apron